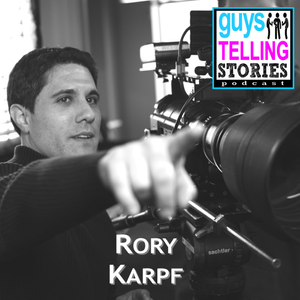 Evolution of a Filmmaker - Rory Karpf is an Emmy & Peabody award-winning filmmaker.  He tells stories of interning at the MTV Beach House & Late Night with Conan O'Brien.  He also talks about his work with NFL Flims, ESPN's 30 for 30, Snoop Dogg, and UFC's The Evolution of Punk.
Visit Patreon.com/GuysTellingStories if you'd like to help support the show and get bonus episodes. 
Theme music written and performed by Eric Hutchinson. 
iTunes | Google Play Music | Stitcher | Facebook | Instagram | Twitter | Snapchat