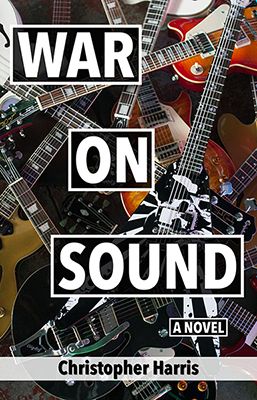 Season 2 guest Christopher Harris shared with us the concept behind his third novel—War on Sound.  Rich thought it would be cool to feature the book here to help spread the word.  Here's the publisher's blurb:  
"Kid Centrifuge is a rock band with dreams no bigger than other rock bands ... Alas, unlike their rock-music forebears, our heroes live in a world that has largely moved on to techno, dance and pop ... So the Kids tilt against the same old windmills musicians have battled forever, but with a suspicion that the same old animating dream—all you need is a guitar and a great song and you'll make a million bucks—is dead."
Check out Chris's book today!

Here's a music video with the same name as Chris's book:
repost © zombieduck