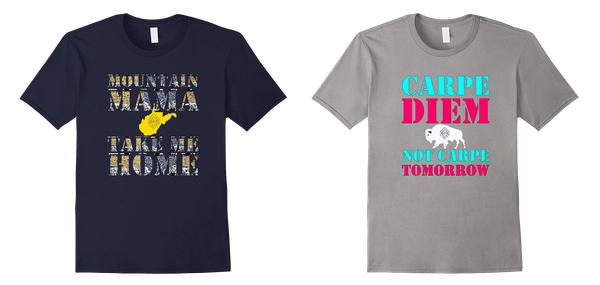 Bill & Rich go head-to-head in the GTS Season 3 T-Shirt Design Challenge, and the fans get to decide whose shirt is best!
Bill's design on the left is an homage to his alma mater, the West Virginia Mountaineers.  This John Denver classic is the theme song for the state of West Virginia, and it's played after every home football game victory.  Fans are encouraged to stay in the stands and sing along with the team.

Rich's design stems back to a 12th grade English class assignment.  This old Latin phase translates to "Seize the Day."  Rich has always wanted to say something that becomes a permanent saying, and one night he came up with, "Carpe Diem ... Not Carpe Tomorrow."