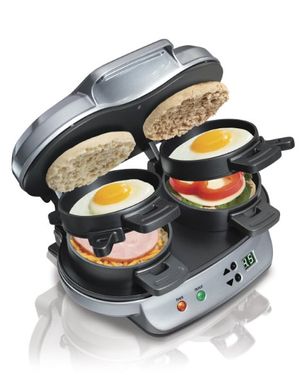 Ever since Bill bought his Breakfast Sandwich Maker, he always skips the fast food drive-through.  This dual 

Breakfast Sandwich Maker

allows you to customize the most important meal of the day, and cleanup is easy because all the removable parts go in the dishwasher.  Oh, by the way, the dual model is a great way to show loved ones and coworkers you care about them too.



Here's a prophecy you can't ignore ...